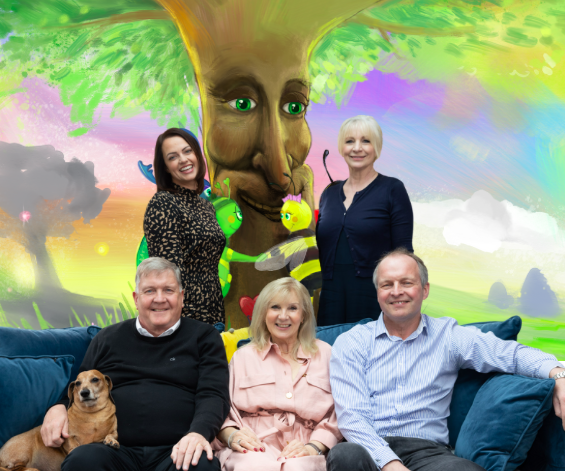 We created Hug-a-Bug World for children and adults to be as best prepared for the future as they can be.
The Team Behind Hug-a-Bug World
Like the Hug-a-Bug World characters, our team is a diverse group of people. Some of us have a background as counsellors and psychotherapists, others in art or the corporate world.
What unites us is that we are all parents and grandparents in the team. As a result, we know that just focusing a child is not enough: we're here to make the parent or caregiver feel good about themselves too.